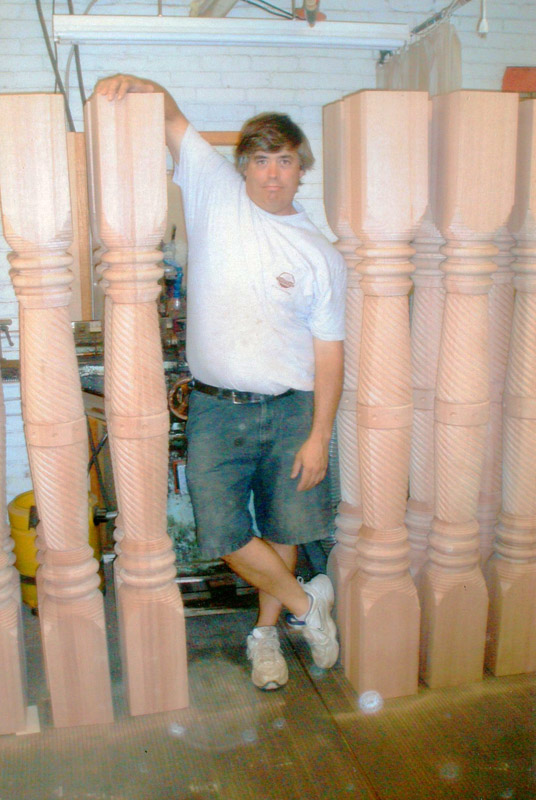 An accomplished woodworker and custom furniture maker, Michael V. Wise was trained at the prestigious North Bennett Street School in Boston, MA where he specialized in traditional American furniture. Michael pursued his journeyman education throughout the country spending time in Georgia, Hawaii, Pennsylvania, Vermont and then settling in Portsmouth, NH in 1992. Since that time, Michael has been an active member of the Woodworks Cooperative and operates as a sole proprietor serving commercial, residential and manufacturing clients providing custom furniture design, architectural millwork, cabinet making and historic reproduction.
Highlights of Michael's career include woodwork and restoration on the SS Spirit of Massachusetts and USS Missouri in Hawaii as well as systematic deconstruction and disassembly of an 1870′s Minka House located in Solma, Japan.
Michael works closely with his clients to produce customized woodworking designs and furniture. His work can be found throughout the Seacoast area.